Get ready for some amazing bargains in this once only Christmas sale. details soon.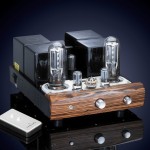 Probably one of the best kept secrets in quality audio right now are these superbly made amplifiers from a Chinse Audio Artisan company – Yarland – sometimes referred to as Ariand.
these amps are hand-made and hard-wired and sound superb. If they had been built in Europe the US or here in Aus, they would be 3 times the price. We have a limited number in stock.
Check them out here…
The NuWave Phono Converter is both a full class A analog phono stage and high end asynchronous A/D converter that can stream directly to your DAC or computer in both DSD and PCM. The NPC is a no-compromise approach to vinyl and analog reproduction in a high end audio system.  The NPC accepts inputs from any analog source from tuners to turntables.  This means users can input anything from an iPod to a $100,000 turntable setup, connecting the output of the NPC directly to a DAC, computer or preamplifier.
It's a unique product and sounds superb! more info here
We have a couple of nearly new Perfect Wave DACS at a special price. First in best dressed. Contact us for details.
Through selected dealers! Numbers are strictly limited. Contact us for details. This amazing combination won the Sound & Image award for the Best CD Player of the year. But of course the combo is much more that that. It's a media streamer……
"There was this 8-year-old kid that came up with a pad and paper, and his first question was about the  benefits of a high-efficiency design speaker. I dragged Zu's Sean Casey over, and he said, 'Well, they're just better obviously'. The kid laughed and Sean kinda grinned, and he took this kid and his dad off to the side and spent the next half-hour or so giving this kid a master-class on speaker design. I mean, seriously, who does that at an audio show? Well, Sean Casey does. He was just back there, like it was nothing, and this kid was writing in his little book like a madman. Dude. Not too long ago, I was that kid. That was beautiful thing Sean did. Brought tears to my eyes." read article here:
Catch us in room 406 at this years Australian Audio and AV show. We'll be chillin out listening to the magnificent Zu Definition MKIV Loudspeakers driven by Audion Black Shadow amplifiers and a bunch of other goodies. If anyone plays Dianna Krall they will be politely ejected from the room. However if you turn up with Jason Isbell, Fiona Apple, anything on Stax or old Atlantic Soul records you will be embraced and held in high esteem. Hell we may even roll you a joint and share it with you on the hotel balcony.
Loren Kate's second full length album is a treasure.
A collection of thoughtfully crafted, lightly ornamented observations, we learn most about her through the people and places she loves –
Extraspective;  Loren usually prefers the vantage point of an observer – moving through time, with a travelers spirit, a warm heart and an open mind.
The arrangements are sparse; The Paul McKercher production is wonderfully vintage, wholesome, organic. Instruments are mixed well back, allowing her emotive voice to rise up and connect…..
"Henry" is an outstanding piece of songwriting– Loren is again the watcher – an elderly man, alone grieving the loss of his wife past seven years……"With his hand on the pillow where her white hair would flow. His body holds a shape like he was holding her close" – heart breaking!
Buy this album and get to know Loren Kate's world. You'll be a richer person for it – I know I am.
Loren is currently launching the album as part a national tour. For details go here.
To purchase from vitamin go here
We have a very limited quantity of vinyl. Email me for details. The vinyl sounds amazing!
The Zu Audio Unions. "In terms of value, I was trying to think about other speakers that I've heard that I think can compare with the Zus"……"I think that you'd have to go to the level of the Wilson Sashas, the Magico S5s, and the MBL 116s, all about $28k."…."In terms of transparency and jump factor, the Union might even top these esteemed speakers." read review here
The new Funk Firm little Super Deck is a superbly engineered device. At the price it's an absolute steal! Do you remember Pink Triangle? Well this Arthur Khoubessarian's latest baby.
Check it out here